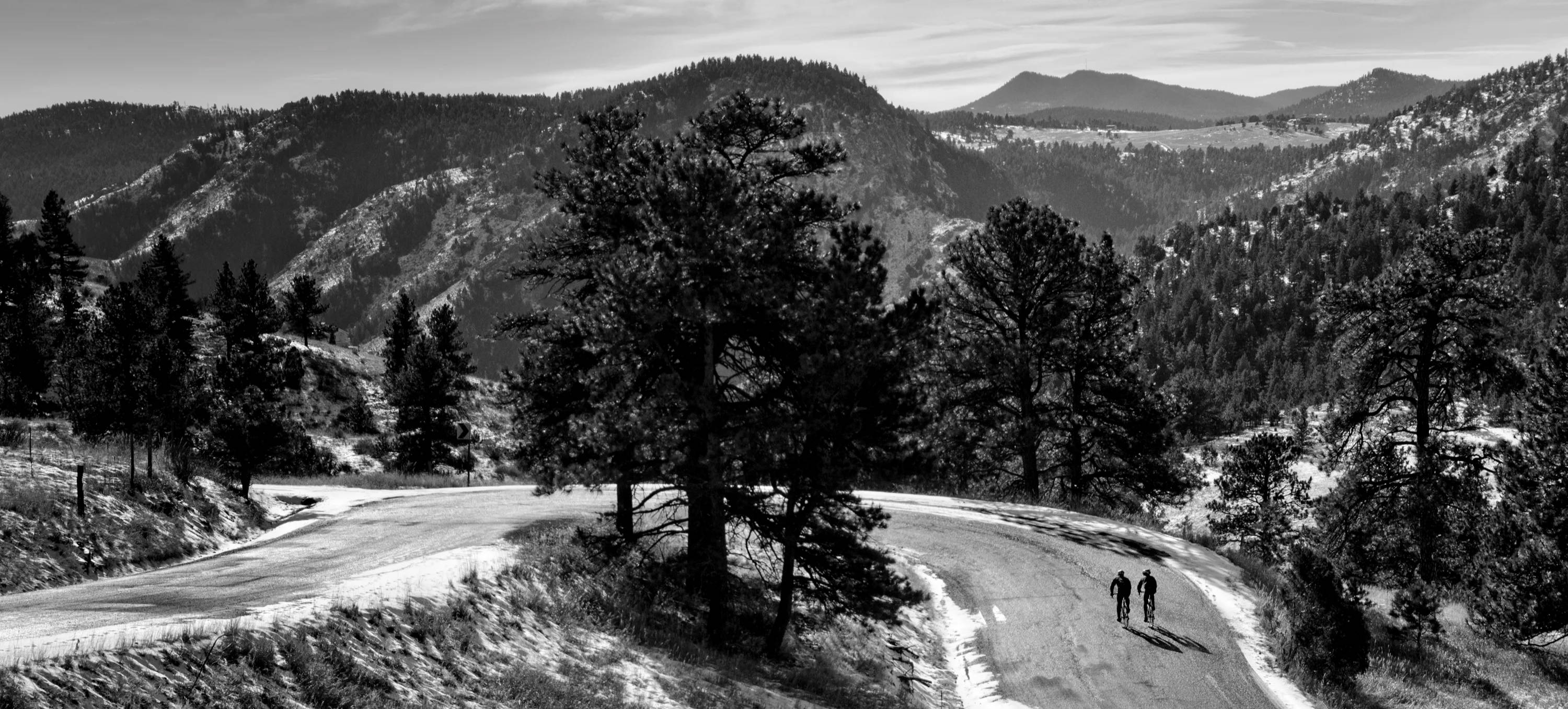 Calling all winter warriors…
Winter Cycling Apparel / Published: Jan-21-2021
Winter weather is here, and you may think it's time to get off the bike or just resume the indoor virtual training. There are many benefits of getting outside, even in the coldest months. We have some quick tips to keep you riding comfortably throughout the winter season.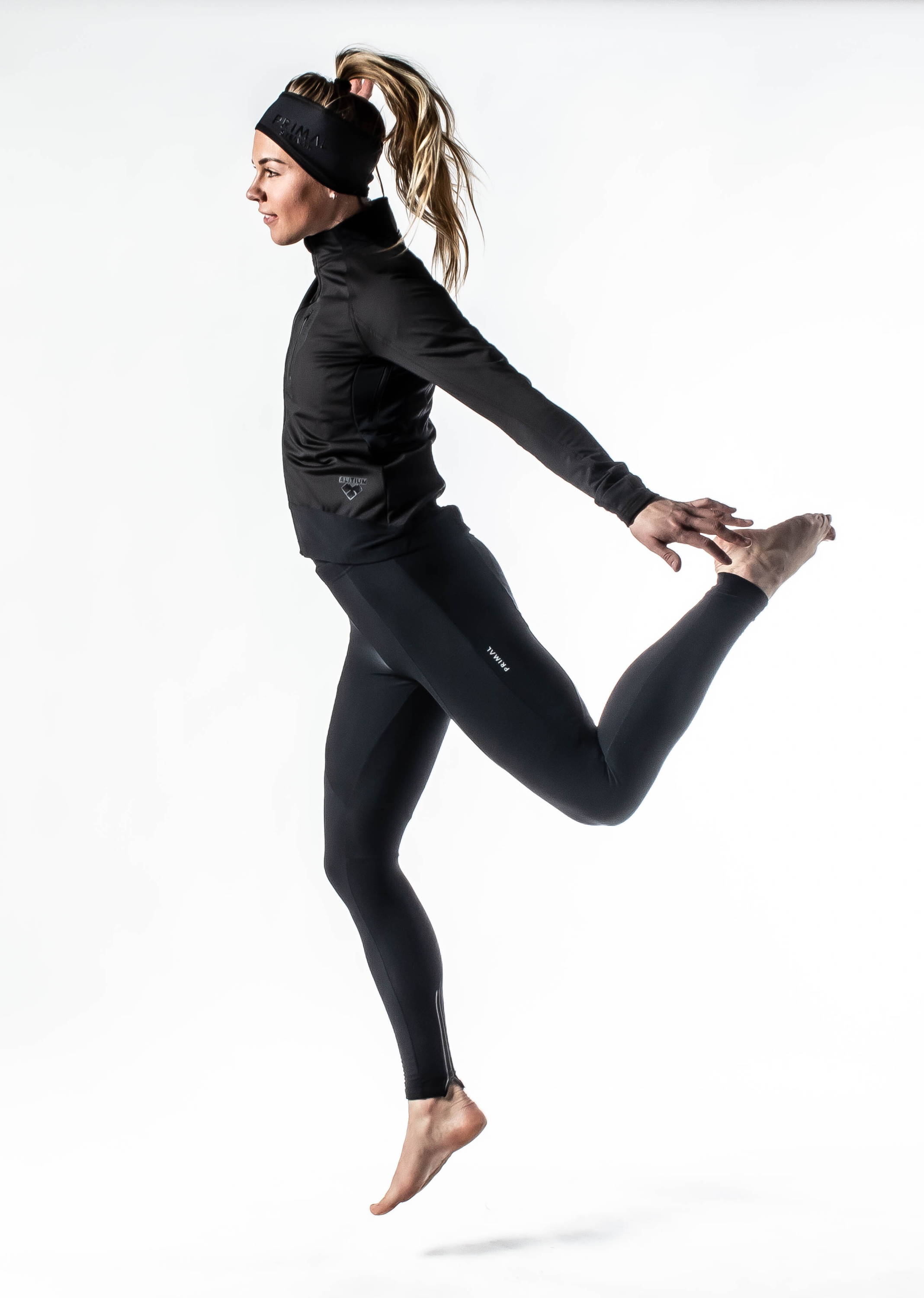 Start with a Base Layer
This isn't just a general term; a base layer is a specific garment that regulates temperature and wicks sweat. Its purpose is to keep your body temperature at the same level and prevent you from soaking through your winter wear. We recommend either a short sleeve or sleeveless base layer.
Mid-Layer
The middle layer is usually a personal preference. Many roads lead to the same place, and it's best to decide what to wear by testing a few things out. We have three essential starting points based on how you set your thermostat in your home or office. Choose your own adventure:
If you run cold and need that thermostat high, we suggest a heavy-weight jersey. This is a long sleeve jersey with a thermal backed fabric.
If you don't notice the thermostat, then we suggest a long-sleeve jersey. This garment is essentially the same as a regular cycling jersey with additional coverage for your arms. Plus, you get a few extra pockets for carrying stuff, giving you a bit more freedom than having multiple thermal layers.
If you run hot or need to change the thermostat often, we suggest just a cycling jersey and thermal arm warmers. This combo is perfect if you're on the go, plan on a sustained climb, or if you think conditions might change. You can take the arm warmers off as needed.
Pro Hack (Paper) - If you find yourself descending a climb and lack layers, look for a magazine, newspaper, or paper material to stuff in-between your mid-layer and base layer. This hack gives you thermal coverage in a jam. Try to keep the paper from being directly against your skin if possible.
Outer-layer
The right jacket can make or break the experience. Some jackets can heavier but have no wind protection; others can have wind protection but no ventilation. We suggest a jacket with a windproof/ waterproof-breathable front fabric and brushed thermal fabric for the back for the best winter weather experience.
Suppose you are looking to fly with less bulk and typically do well while riding in the winter. In this case, you may be able to get away with just wearing a windproof/waterproof shell. This lightweight garment cuts the chill of the wind, while your mid and base layers take care of the warmth.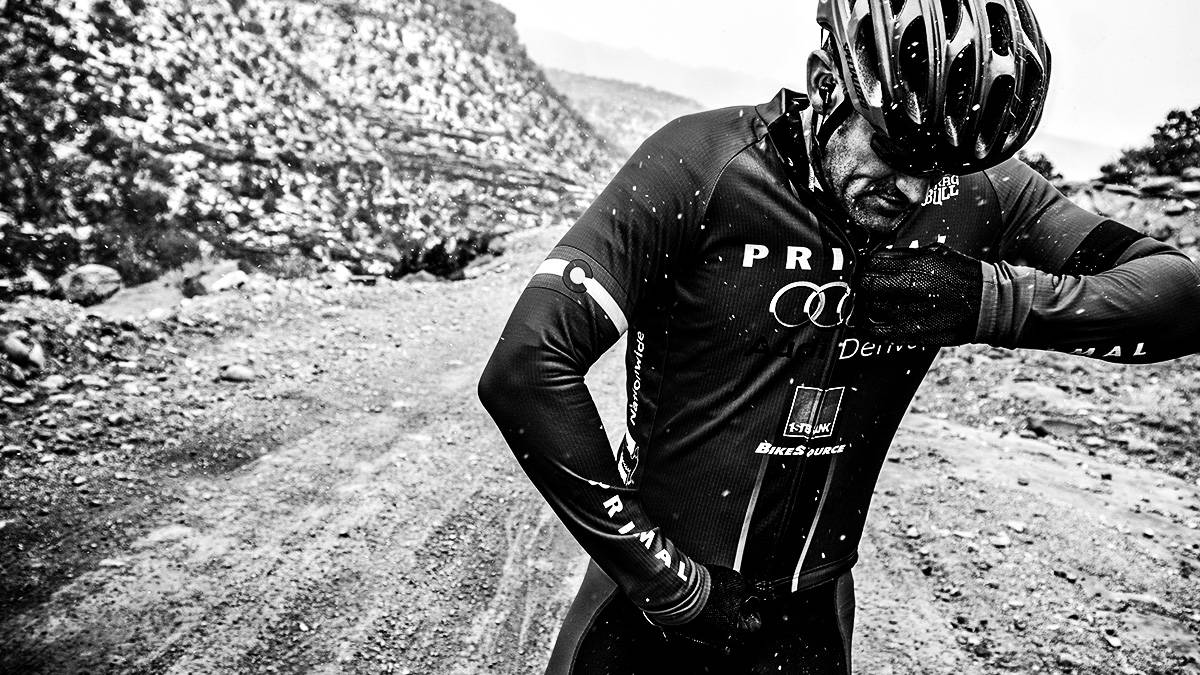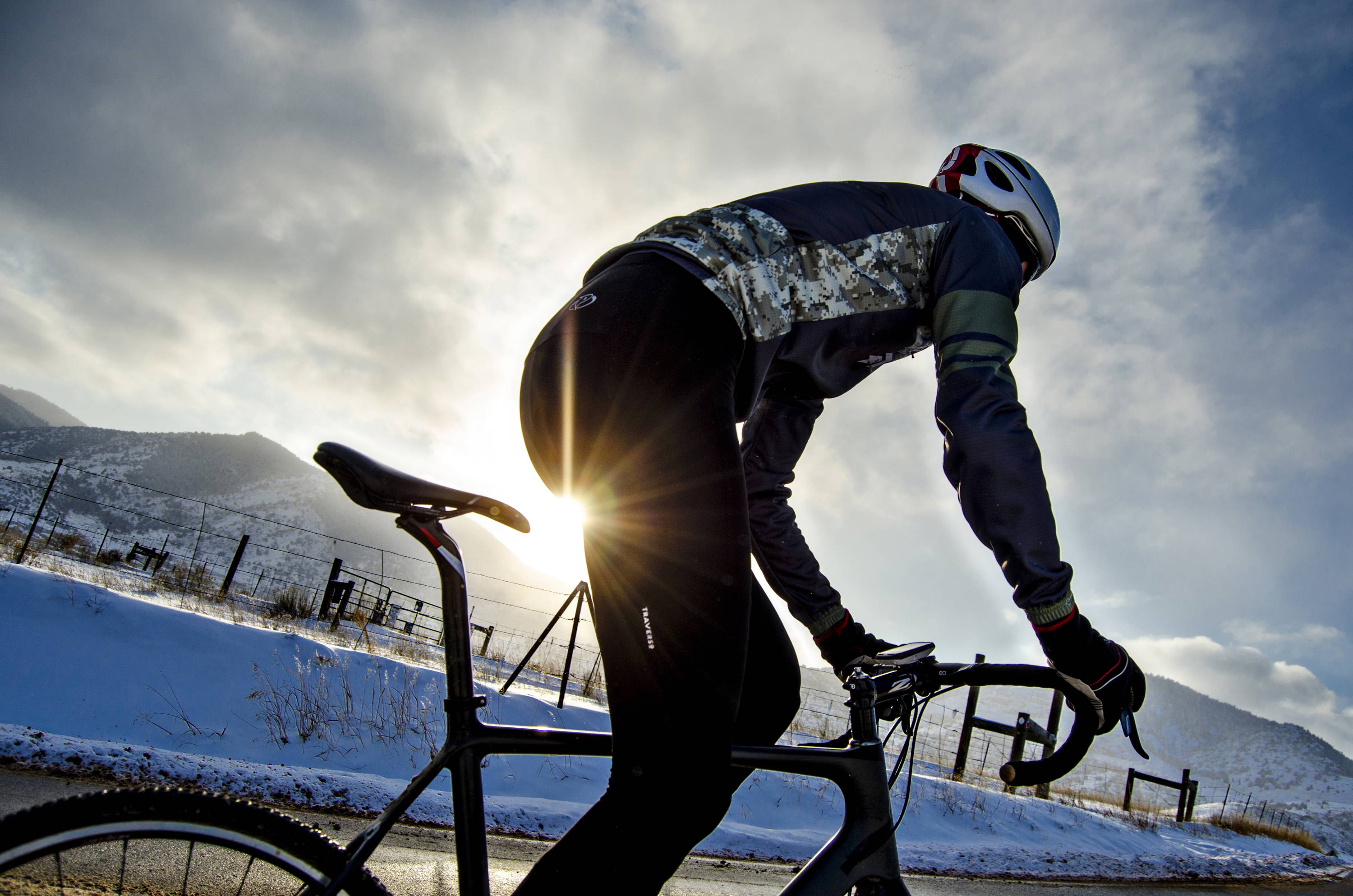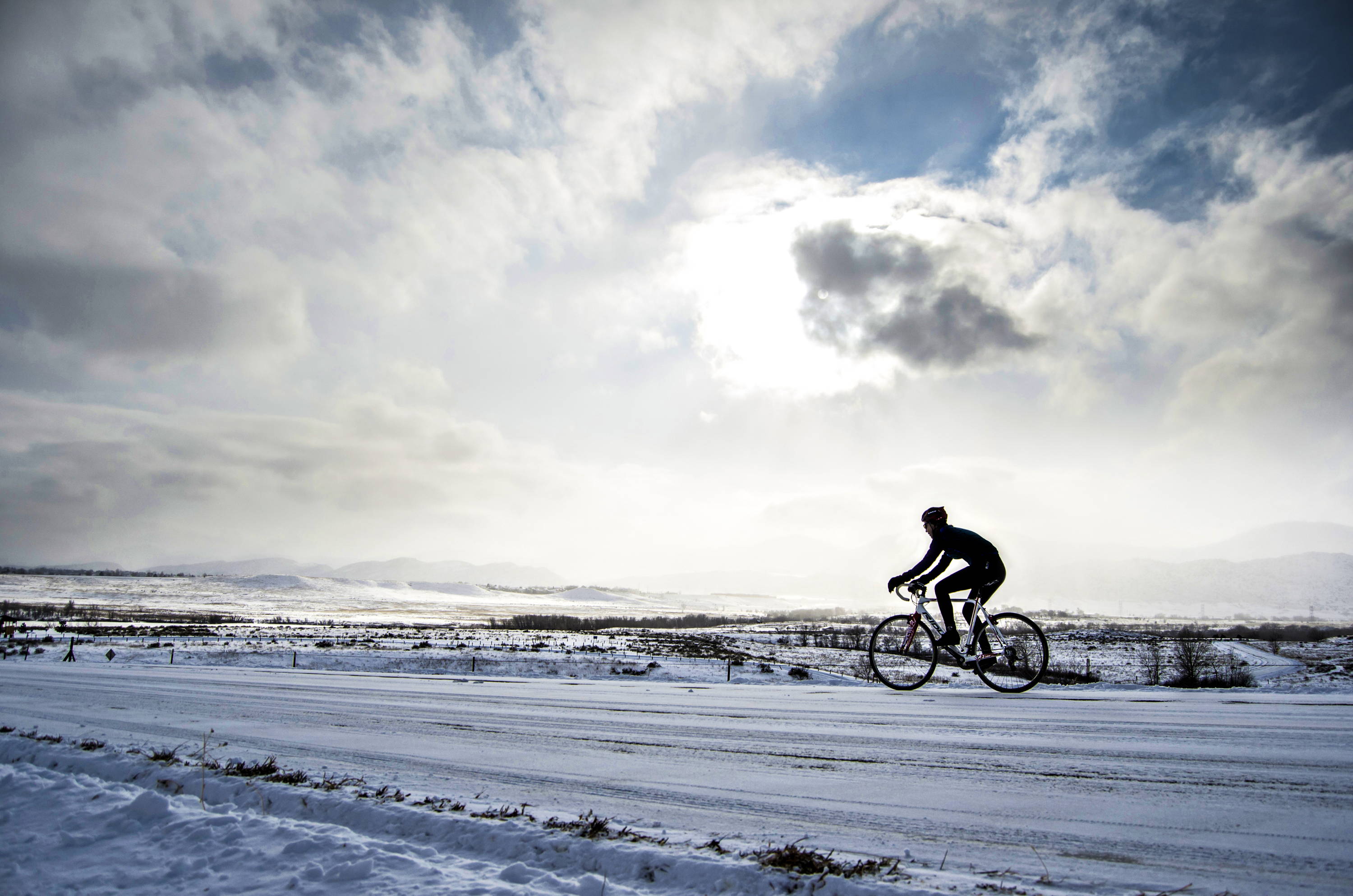 Bib Tights vs. Tights - Leg warmers Vs. Knee Warmers
Just as it is ill-advised to wear jorts on the ski slope, we do not recommend wearing a lone pair of shorts with your three-layer combo up top. If you are cold enough to need three layers up top, we recommend wearing thermal bib tights or tights. With all the layers, the bib is much more comfortable than the standard tight. It removes the pressure at your waist and spreads out the compression. The tights without chamois give you a bit more versatility and allow you to pick your favorite bib. For added protection, tights like our Aliti line have a wind block on the front leg panel.
If the conditions are more tolerable, you can go with knee warmers or leg warmers. We would just advise testing this out before a marathon cold-weather ride. Knee warmers typically expose some skin, and while you might be able to tolerate the cold from a comfort standpoint, the prolonged exposure could cause significant issues.
Sponsor Correct:
It's ok to wear your team kit outside of your winter gear if you need to be sponsor correct. If you did not opt for the thermal jacket this year, don't suffer in the cold for it. Just put that jersey or pair of bibs on the top layer instead of the bottom.
Hands
Balancing control with comfort is essential when selecting the right gloves for the condition. Heavier thermal gloves are a great starting point, and you can always keep a pair of mid-weight gloves in a pocket if it gets too hot. You want to make sure you have all the dexterity you need for breaking shifting, and of course, adjusting your Garmin. Throw in a couple of hand warmers, and you instantly amplify the ability of any gloves.
We recommend using handlebar covers or Bar Mitts if you plan on riding in winter weather for more than 3 hours regularly. These allow you to wear lighter weight gloves and give you better use of your digits.
Footwear:
Most cycling shoes are designed with airflow in mind. So unless you have winter cycling shoes, you start with a disadvantage—layer up with cycling-specific socks that wick sweat away. You do not want cotton in this situation. Tall socks made with polyester or wool blend are the best. Add on shoe covers with a thermal backing for more protection. The best option is to cover the entire foot, but if your feet run hot, you can get toe covers just to reduce the bite of the cold air.
Headwear:
We recommend a helmet liner, headband, or a lightweight skull cap that covers your ears.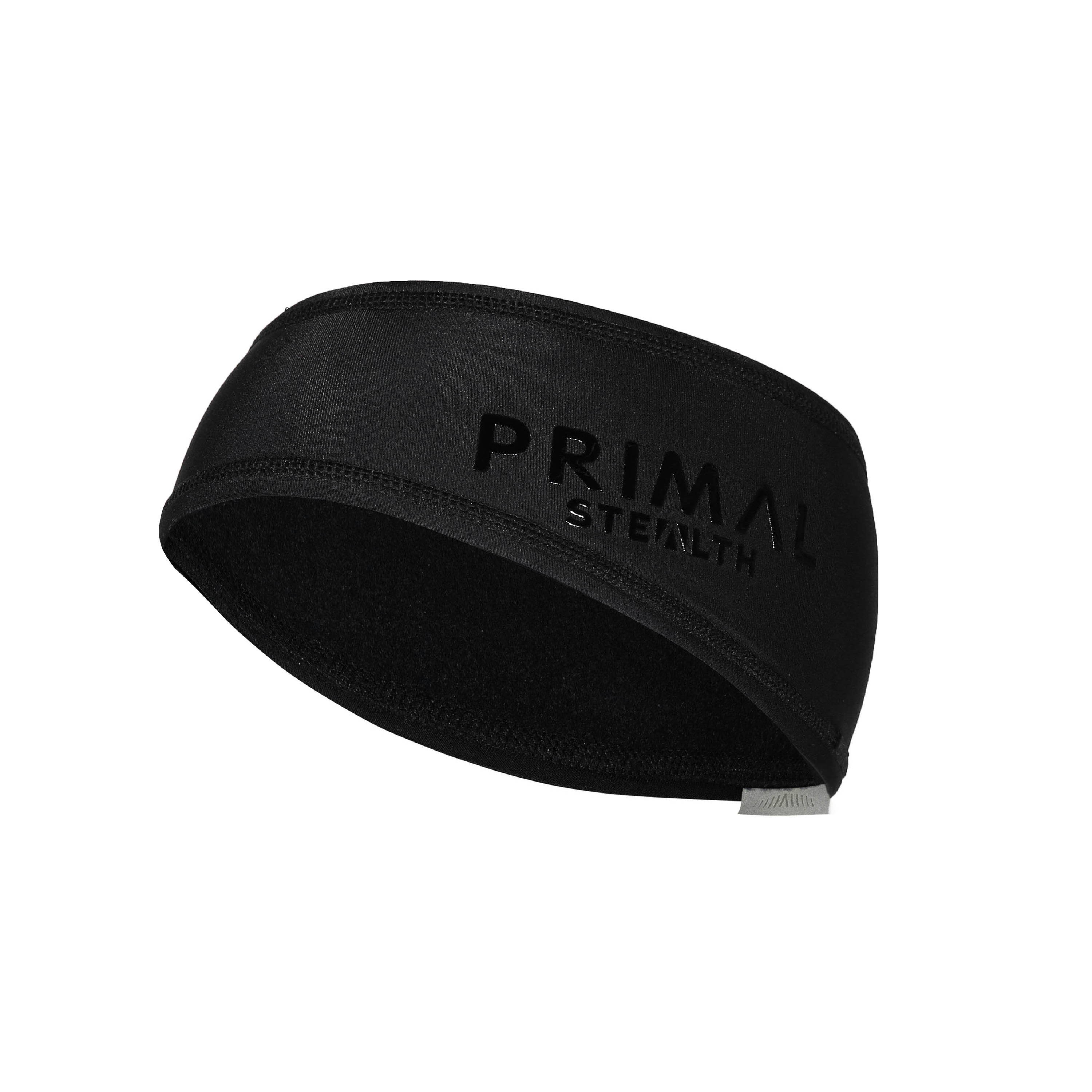 Pro Hack (2020) - It turns out you can use that new face mask for winter protection. Even a lightweight cloth mask can make a big difference when riding over 16 miles per hour.
Tip #1. Check the weather and know your route – Sometimes, mother nature has a mind of her own. One minute the sun's out, the next, it's a snowy blizzard that would make the abominable snowman cry. A great way to avoid this unexpected disaster is to check the weather before your adventure. And if you do happen to get stuck in some nasty snowstorm, know your route to get somewhere safe. Just like Dorothy on the yellow brick road, just click those shoes together, and you will be a-ok.
Tip #4. Watch out for ice – Little icicles dangling from a picturesque, snow-covered cottage is lovely. Frozen water meeting your tires while in motion is not. Ice can cause a lot of problems and make us feel totally cantankerous. Keep your eyes peeled this winter, and watch out for icy spots on the trail or road.
Tip #5. Stay hydrated – Even when it's freezing, drinking enough water on a wintery escapade is super important. Dehydration does some pretty horrible things to your body, and what better way to combat it than with some good old H2O. Make sure your ride is equipped with a nice bottle cage, or invest in some hands-free hydration.