PRIMAL PRODUCT SERIES GUIDE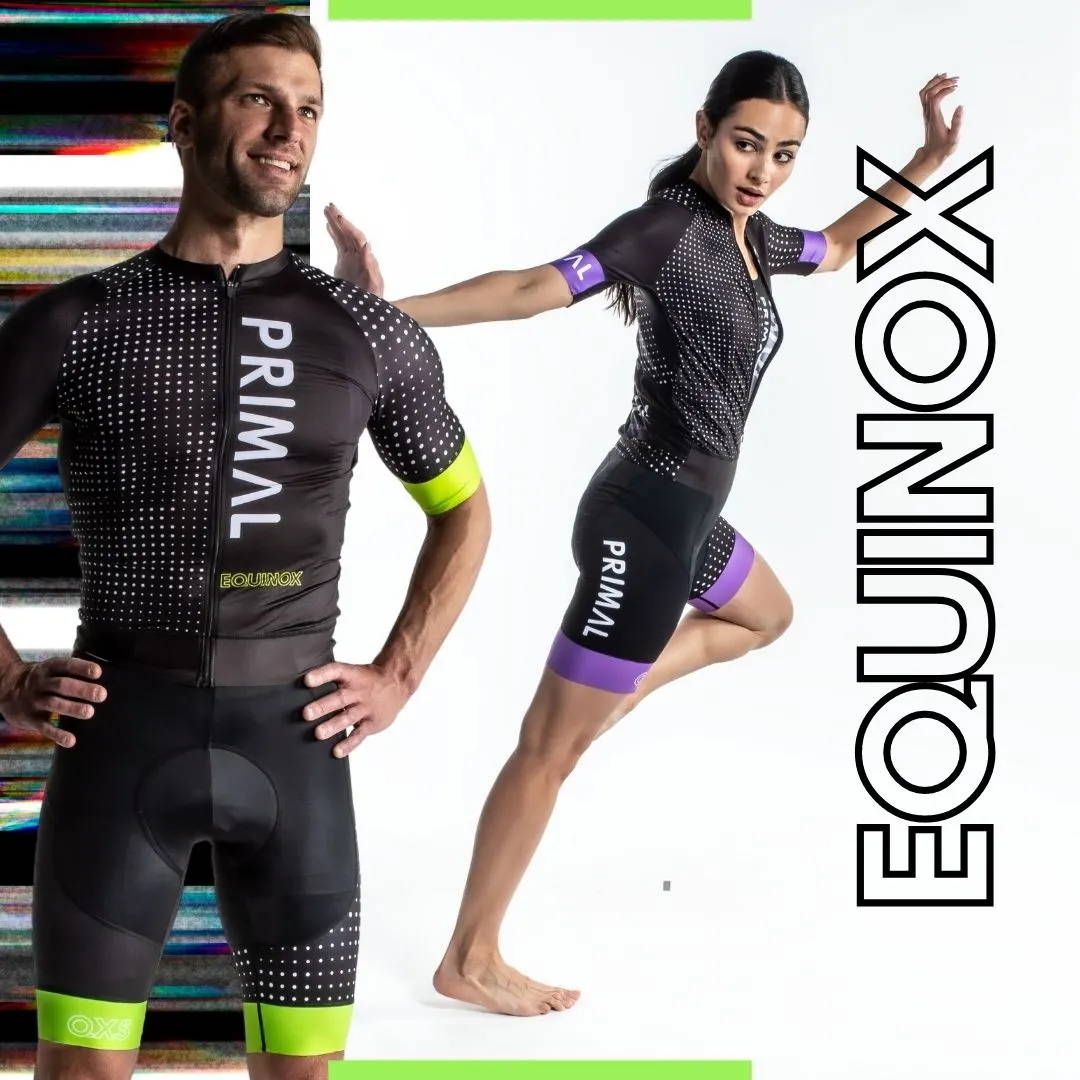 The professional race day elite, aero dynamic kit with technical features to help you compete. 
#pro #aero #technical #speed

For the elite athlete looking to go the distance. The elite kit that keeps you cool and comfortable for 6+ hours at a time on the toughest rides.
#elite #distance #durable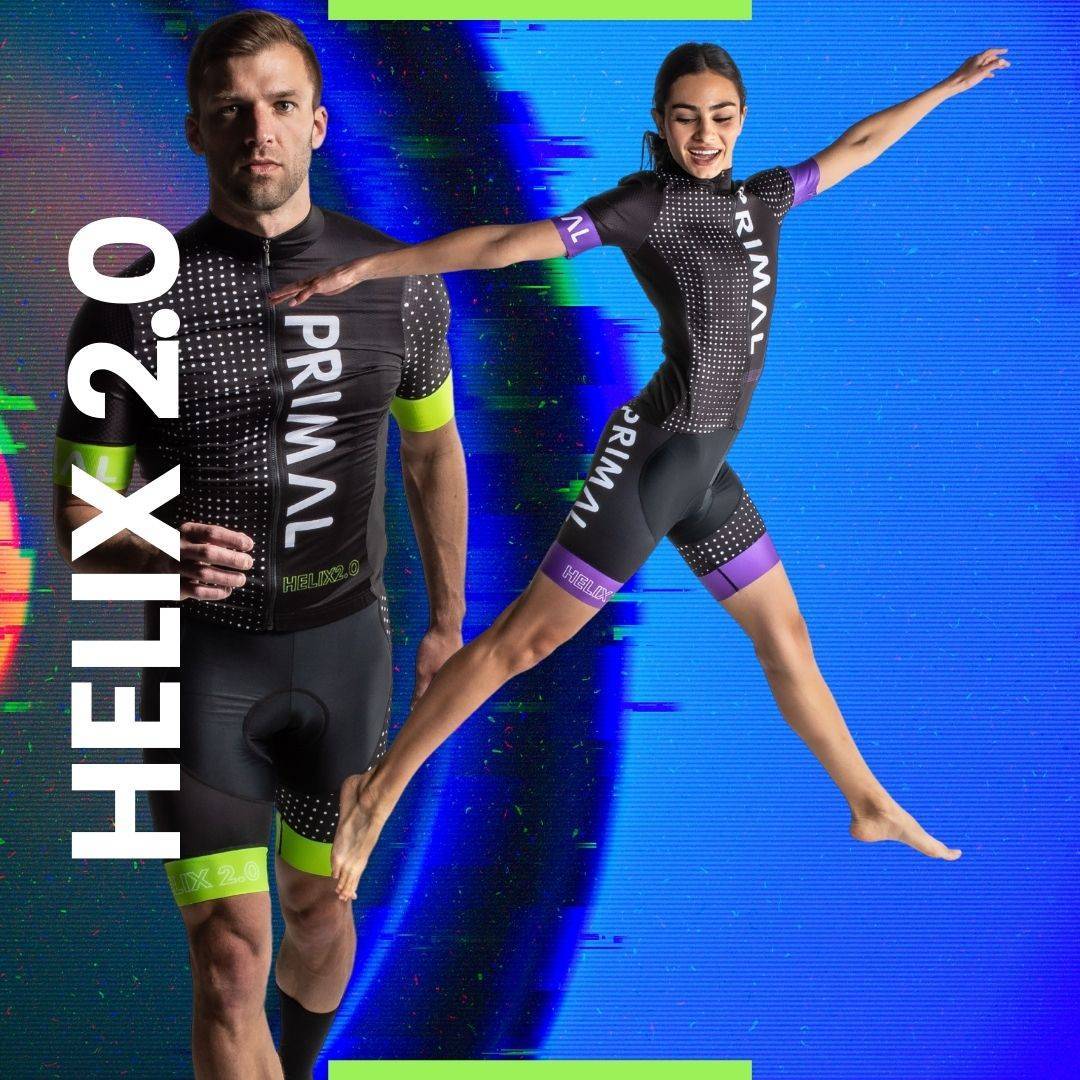 This is the lightweight slim fit kit for the avid rider. This streamlined kit forms to your body and will help you stay cool on long rides on the hottest days.
#avid #lightweight #streamlined

Your every day go-to slim fit kit for the intermediate rider. This is your favorite kit for longer rides of 3-5 hours.
#intermediate #utility #everyday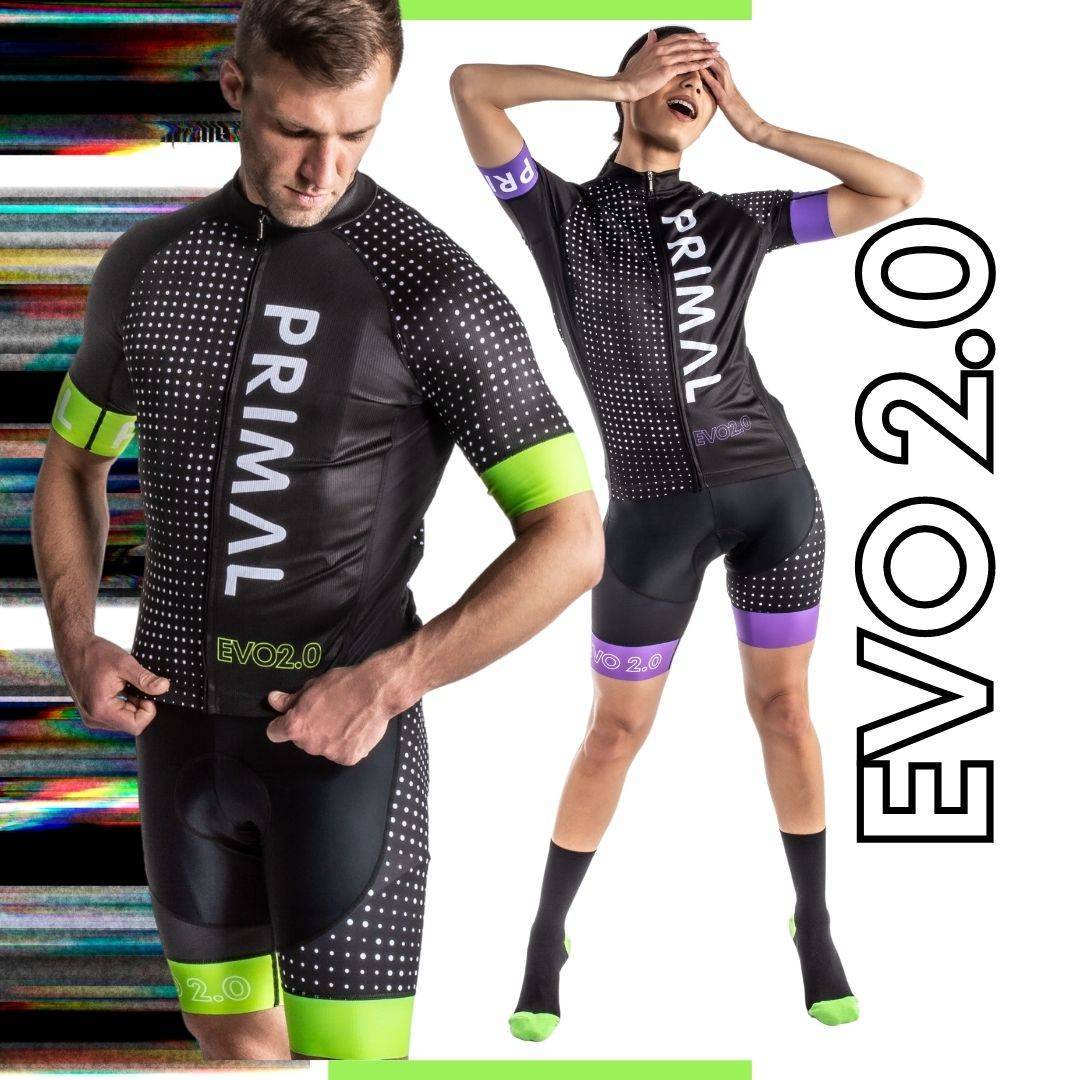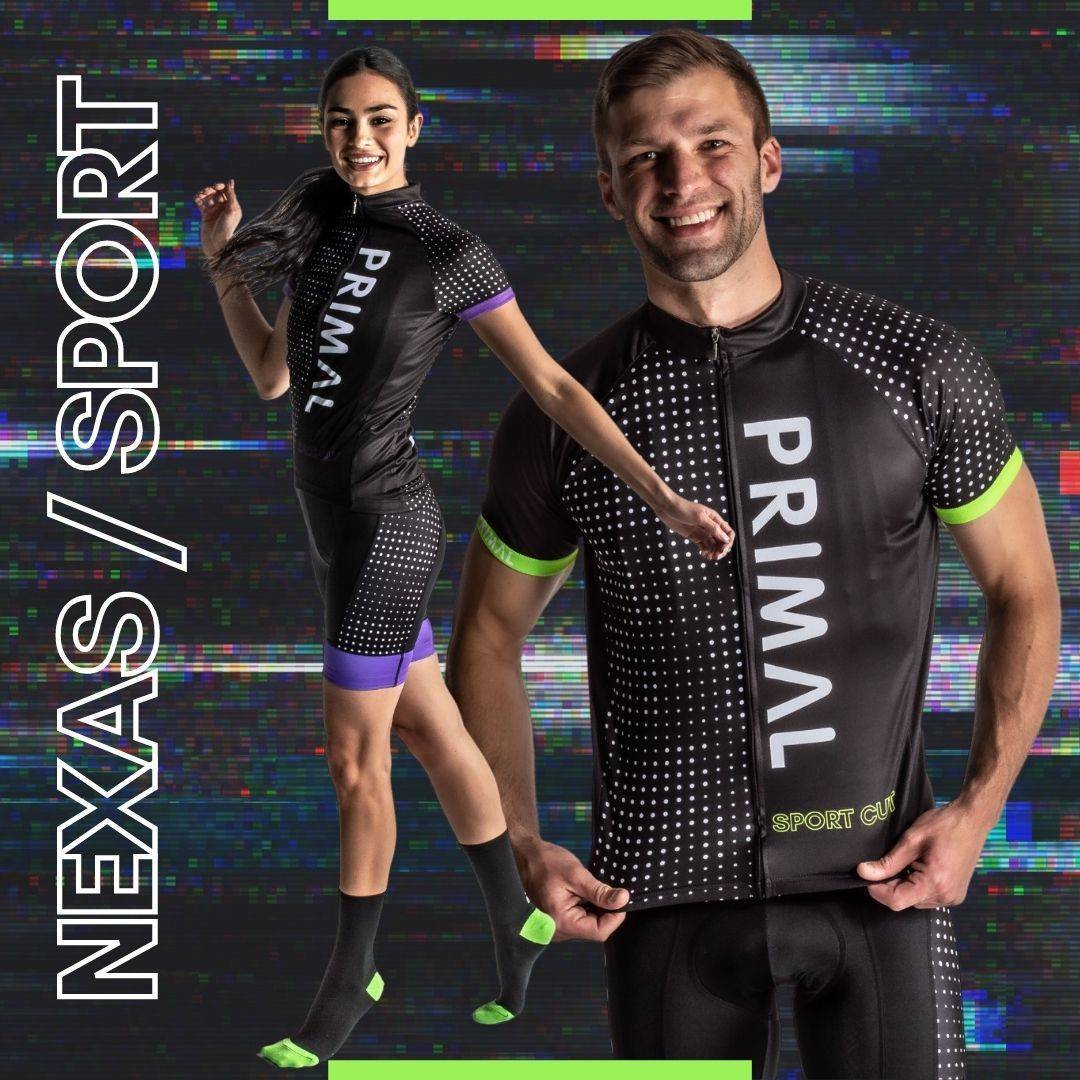 For beginner, casual, recreational riders who prefer a more comfortable fit.


COMPARE SERIES SIDE BY SIDE
| | | | | | | | |
| --- | --- | --- | --- | --- | --- | --- | --- |
| Product | Ilex | Sport Cut | Nexas | Evo 2.0 | Omni | Helix 2.0 | Equinox |
| Fit | Loose Fit - MTB | Standard Fit | Standard Fit | Slim Fit | Slim Fit | Elite Fit | Elite Fit |
|   |   |   |   |   |   |   |   |
| Ride Type |   |   |   |   |   |   |   |
| Road |   | X | X | X | X | X | X |
| Mountain | X | X | X | X | X | X | X |
| Gravel | X | X | X | X | X | X |   |
| Touring | X | X | X |   |   |   |   |
| Commuting | X | X | X |   |   |   |   |
|   |   |   |   |   |   |   |   |
|   |   |   |   |   |   |   |   |
| Features |   |   |   |   |   |   |   |
| Base Fabric | Q3 Lite | SpeedPro | Merge | Q3 Elite | Valo | SLR ION | Lightweight PriFlex & Quantum Force |
| Mesh Panels | None | None | Side and Yolk | Side and Yolk | None | Side and Vortex | Side |
| Stitching | Standard | Standard | Standard | Flatlock | Standard | Vortex | Flatlock |
| Zipper | None | Full Zipper | Full Zipper | Full Zipper | Full Zipper | Full Exposed Zipper | Full Zipper |
| Gripper Type | None | None | None | Italian MARC Flex Pro Laser Cut | Italian MARC Woven Gripper | Italian MARC Flex Pro Laser Cut | Italian MARC Flex Pro Laser Cut |
| Collar Type | Low | Standard | Standard | Standard | Low Cut | Standard | None |
| Cargo Pockets | Reflective Rear | 3 Rear | 3 Rear + Zipper | 3 Rear Angled | 3 Rear | 3 Rear Angled | 3 Rear Angled |
|   |   |   |   |   |   |   |   |
|   |   |   |   |   |   |   |   |
| Function |   |   |   |   |   |   |   |
| Aerodynamics | Minimal | Minimal | Minimal | Elevated | Elevated | Extreme | Extreme |
| Wicking Rating | High | Elevated | Elevated | High | Ice Cold | Cooling | Ice Cold |
| Weight | Lightweight | Lightweight | Lightweight | Lightweight | Super Flyweight | Flyweight | Super Flyweight |
| Print Resolution | Medium Definition | Standard Definition | High Definition | Medium Definition | Medium Definition | Medium Definition | High Definition |
|   |   |   |   |   |   |   |   |
| Shorts & Bibs |   |   |   |   |   |   |   |
| Chamois |   | APX | APX | E6 Carbon | E6 Carbon | HX8 Carbon | HX8 Carbon |
| Density |   | 3 Density | 3 Density | 4 Density | 4 Density | 4 Density | 4 Density |
| Ride Time |   | 6+ Hours | 6+ Hours | 8+ Hours | 8+ Hours | 10+ Hours | 10+ Hours |
| Material |   | Antibacterial | Silver Ion | Carbon | Carbon | Carbon | Carbon |
| Bib Straps |   | AE Mesh | AE Mesh | Flex Pro | Laser Perforated | Flex Pro | Flex Pro |
| Pocket |   | None | None | None | None | None | Rear Tech Pocket |
|   |   |   |   |   |   |   |   |